Whip up a batch of creamy mashed potatoes packed with rosemary garlic flavor in your Instant Pot. The best part is there is no draining required and they're ready in under 30 minutes.
As an Amazon affiliate, I earn from qualifying purchases.
I'm going to go out on a limb and say that mashed potatoes are the best side dish! I rarely make them, though, because peeling and boiling and mashing is such a hassle.
Enter the Instant Pot. Cooking the potatoes in the Instant Pot is essentially steaming the potatoes so we can get away with using A LOT less liquid. Just enough to not get a "burn" warning, really. The potatoes steam and then the extra liquid evaporates when we mash the potatoes.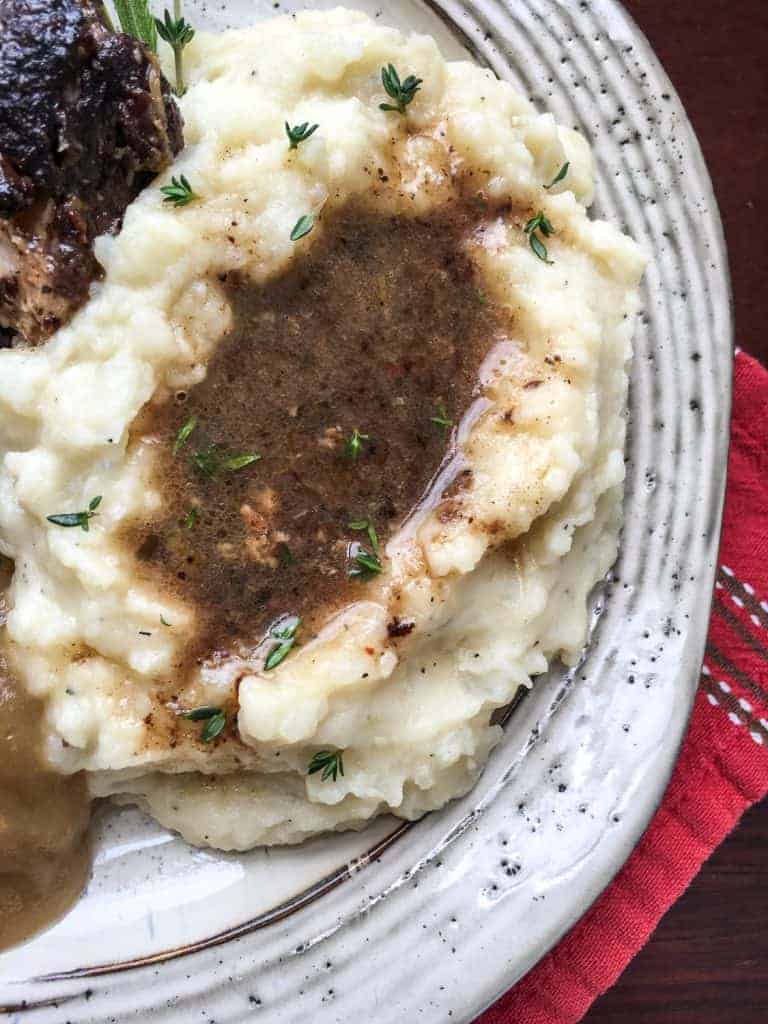 …