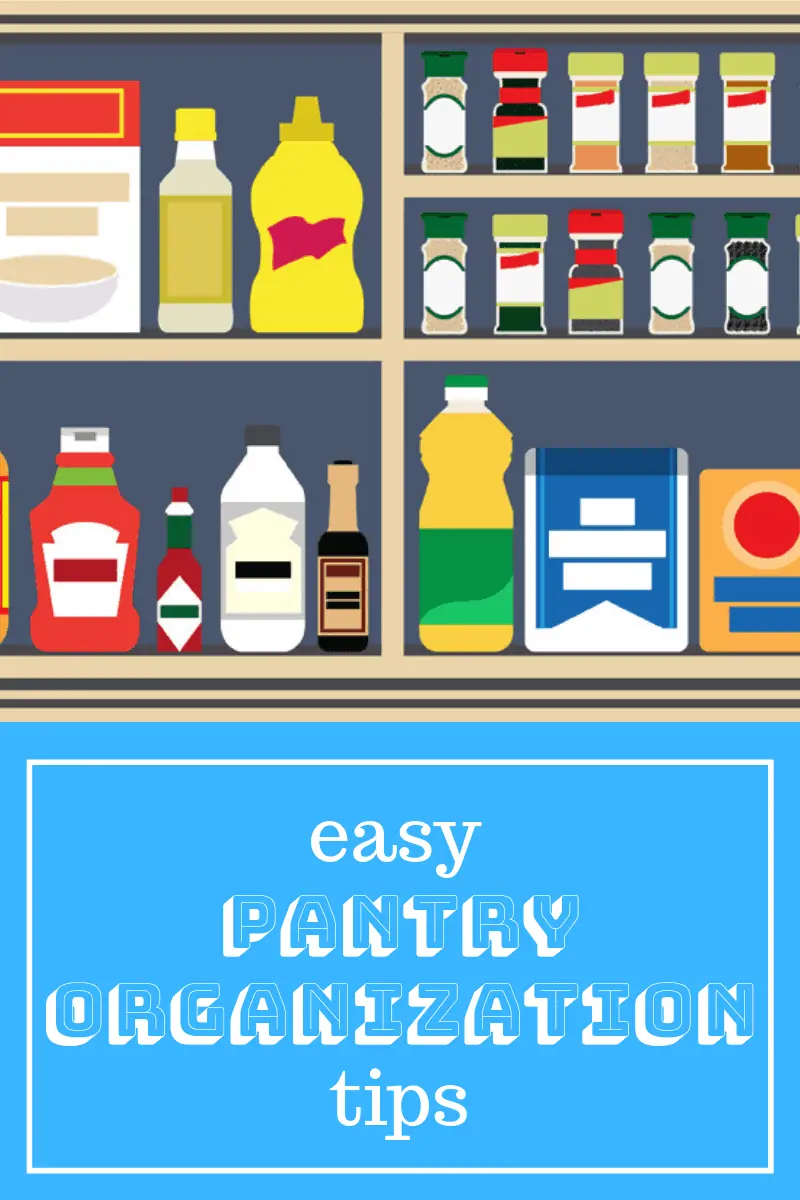 An organized pantry will save you time and money in the kitchen as well as giving you peace of mind. You'll never end up with three jars of Smoked Paprika (unless you want to) with a well-organized pantry and you won't spend ages searching for that little shaker full of black pepper that you KNOW is in there somewhere. With these tips, you'll feel more organized and empowered in the kitchen.
The best way to get started with your pantry organization is to completely clean it out and put everything on a counter or the dining table. While you're doing that, take a look at the expiration dates on everything and throw out anything out of date. Be sure to write down what you throw away though so you can consider if you want to buy more of it or not. Wipe down all the surfaces while you have it empty. Chances are you won't see your pantry like this again for a long time.
Pantry Organization Tips
When it's time to start putting everything away again consider the following tips.
Keep items you regularly use at eye level and items you use less regularly up higher. But, keep heavier items like any machines on lower levels. This will make them easier to pick up and less likely to be a safety hazard.
Group everything that goes into the pantry into categories. Have an area for baking, breakfast cereals, snacks, and any other categories you might need.
Create a divided area at the ends of shelves for cutting boards and cookie sheets
Give cookbooks a space. Cookbooks shouldn't be stored near the stove because of all the water and oil that gets in the air. Putting them in the pantry is a great solution.
Add labels to your shelves so everyone knows where things belong.
Install some pull out drawers between to shelves to make better use of all the space.
Or, use clip under hanging baskets as new shelves for lighter items.
For kids who are old enough to get their own snacks, have a small set of plastic drawers that hold treats and snacks they're allowed to have. This way they have their own area and are less likely to tear up the pantry looking for pretzels.
Use a lazy susan to store bottles or jars that are used frequently.
Invest in clear storage containers to put dry beans, flour, oats, and other small dry goods in. Mason jars are the best to use because they come in a variety of sizes and they're very good at keeping air out, unlike plastic.
Use chalkboard paint or hang up a dry erase board on the inside of your pantry door. When you use the last of an item in the pantry put it on your new shopping list.
Pantries can be very dark places. If you see any dark spots get some press-on LED lights that you can put on walls or the bottom of shelves.
Get a small rolling cart to help you carry things back and forth from your pantry. It will make it more likely that you'll put things away again.
What other tips do you have for organizing your pantry?

By