Tuna Noodle Casserole is a classic recipe made from pantry ingredients making it a budget-friendly dinner that's delicious. Just like mom used to make! Less than $8 total for 6 servings or $1.33 per serving.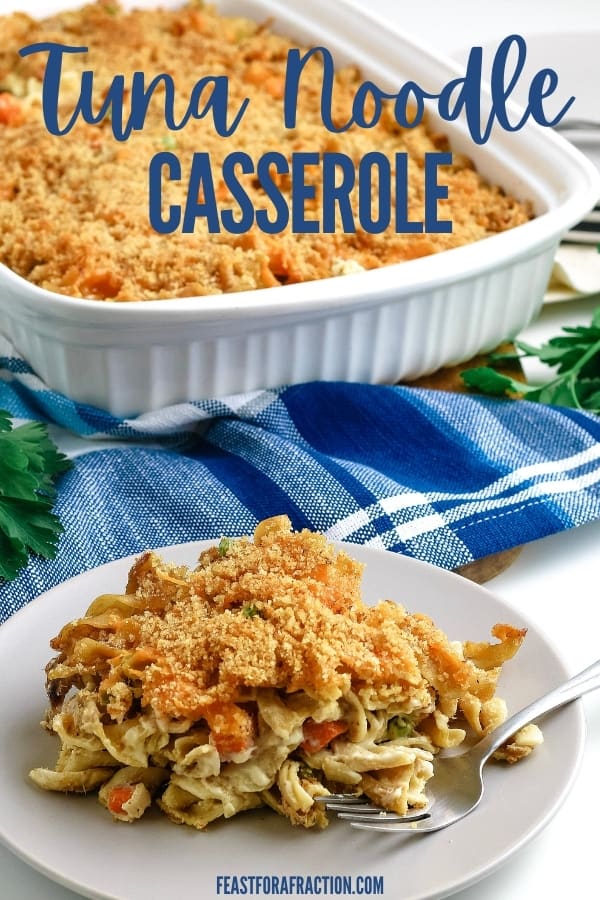 As an Amazon affiliate, I earn from qualifying purchases.
I'm pretty sure Tuna Casserole is the first thing people think of when they hear budget meals. Yes, canned tuna is incredibly frugal and shouldn't be overlooked. Used in the right way, it can add a great source of protein to a meal without costing much at all.
This Tuna Noodle Casserole takes the best parts of a budget-friendly dinner and really plays up the flavor!
[feast_advanced_jump_to] ...