Cleaning products can be expensive and full of harsh chemicals. If you're looking to save money and use safe products in your home, try these 11 Ways to Clean with Hydrogen Peroxide.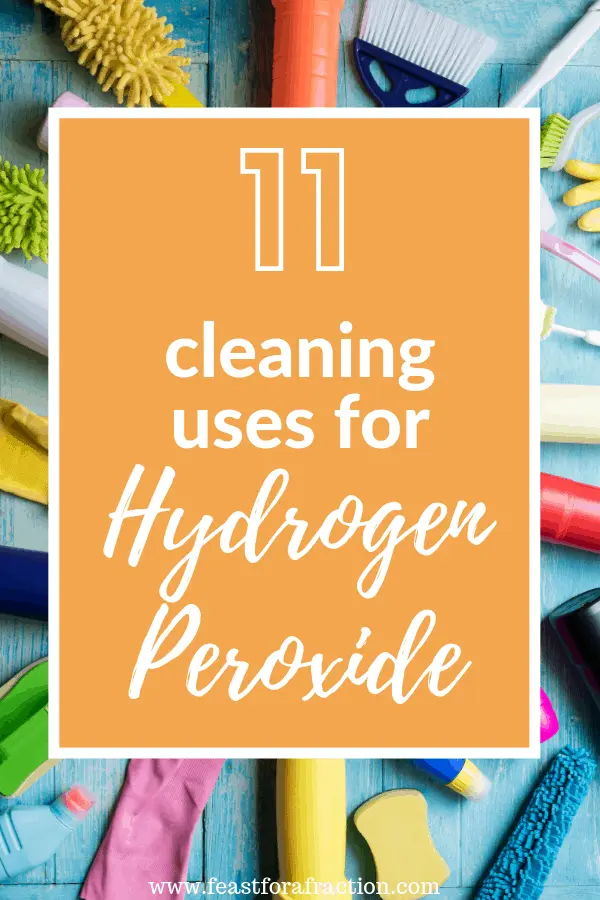 As an Amazon affiliate, I earn from qualifying purchases.
Hydrogen Peroxide is something almost every household has stashed in their bathroom cabinet. Let me share how to clean with it. That's right! That brown bottle will tackle all areas of your home and get it sparkling clean.
Hydrogen peroxide is very affordable and highly effective when it comes to tackling messes and disinfecting. Plus, it isn't filled with harsh chemicals so you can feel good about using it. Check out my 11 ideas for cleaning with hydrogen peroxide. Leave me a comment with your recommendations for uses, too!
Boost Dish Soap and Detergent
Add 2 ounces of hydrogen peroxide to your sink or dishwasher when doing dishes. This will help to sanitize while washing them.
Soft Scrub Cleaner
Mix together 2 ounces of castile soap (like Dr. Bonner's), 1 cup of baking soda and 1 Tablespoon of peroxide to form a paste. Apply the paste to surfaces, allowing to sit for a few minutes. Then, rinse and wipe clean. Your soft scrub paste will last in an airtight container in a cool, dry place for one month.
Sanitize Your Fridge
Get rid of sticky fingerprints by filling your sink with warm water. Add 2 ounces of peroxide and a drop of dish soap. Use this to wipe down your fridge with a sponge or rag. There is no need to rinse. It will remove sticky stains and also sanitize.
Daily Shower Cleaner
Mix 4 ounces Peroxide, 4 ounces Rubbing Alcohol, 3 cups warm water and 2 teaspoons Dawn dish soap in a large container. Pour, as needed, into a spray bottle. To use, shake and spray your shower after each use to prevent buildup.
Disinfect Your Cutting Boards
Pour peroxide directly onto your cutting boards and allow to site for 3-5 minutes. Let it bubble, then wash with soap and water. This gets deep into the crevices of your cutting board, disinfecting and sanitizing them. Please note, it is possible for peroxide to stain your boards, so please test on a small area before treating.
Grout Cleaner
Combine enough baking soda with peroxide to make a thick paste. Spread the paste over the grout with a toothbrush and allow it to sit for 15 minutes. Use a wet cloth to wipe away the residue. Repeat as needed to brighten up your grout. As with your cutting boards, test this mixture on a small area of your grout.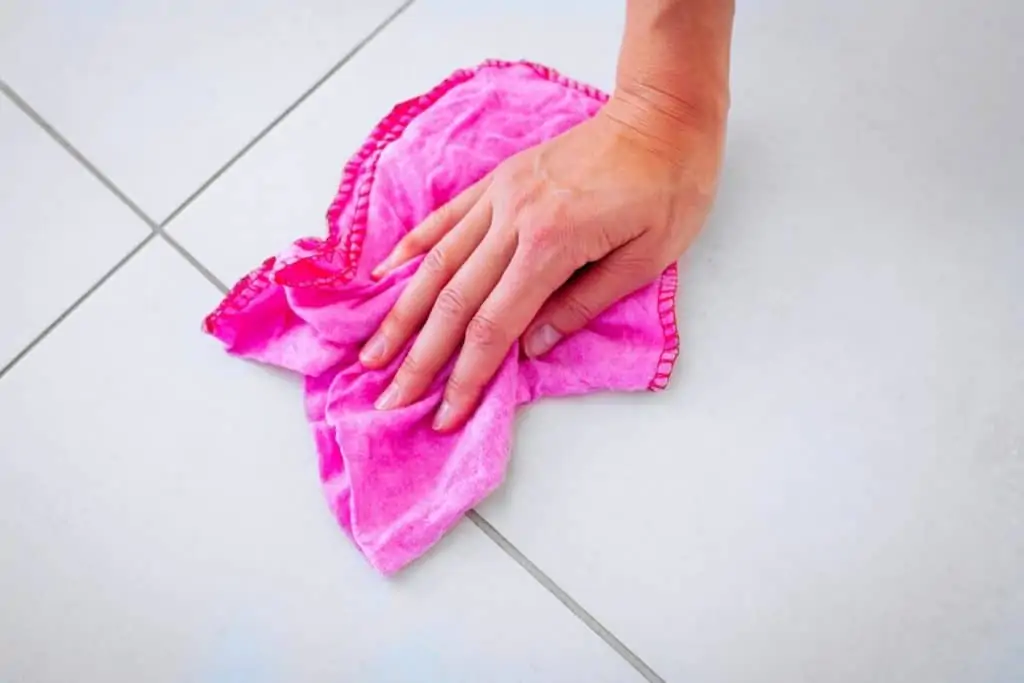 Clean Your Humidifier
To clean your humidifier, add 16 ounces of peroxide to one gallon of water. Pour this mixture through your humidifier. Allow to sit for 15 minutes, then rinse.
Toilet Cleaner
Add 4 ounces of peroxide to your toilet bowl and allow to sit for 30 minutes. Scrub with toilet brush as usual, then flush. You have a sparkling toilet with no harsh chemicals.
Sanitize Toothbrushes
Soak your toothbrushes in peroxide for 30 minutes to sanitize them. Rinse afterward. This is really helpful if anyone has a cold or the flu.
Boost Whites
Add 8 ounces of peroxide to your white laundry loads to add a boost of stain-lifter and white brightener to your laundry. This works great and is gentle on your clothes.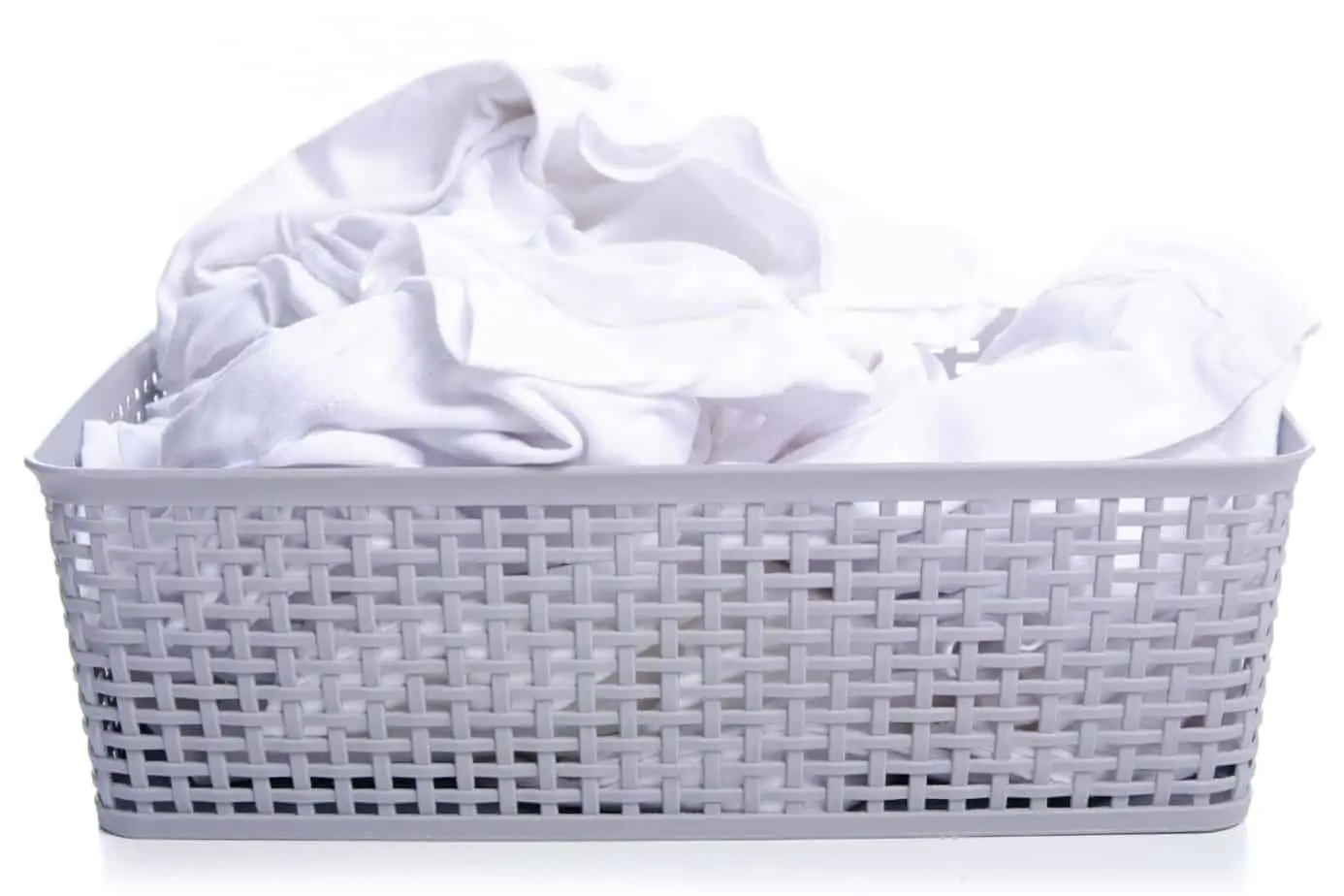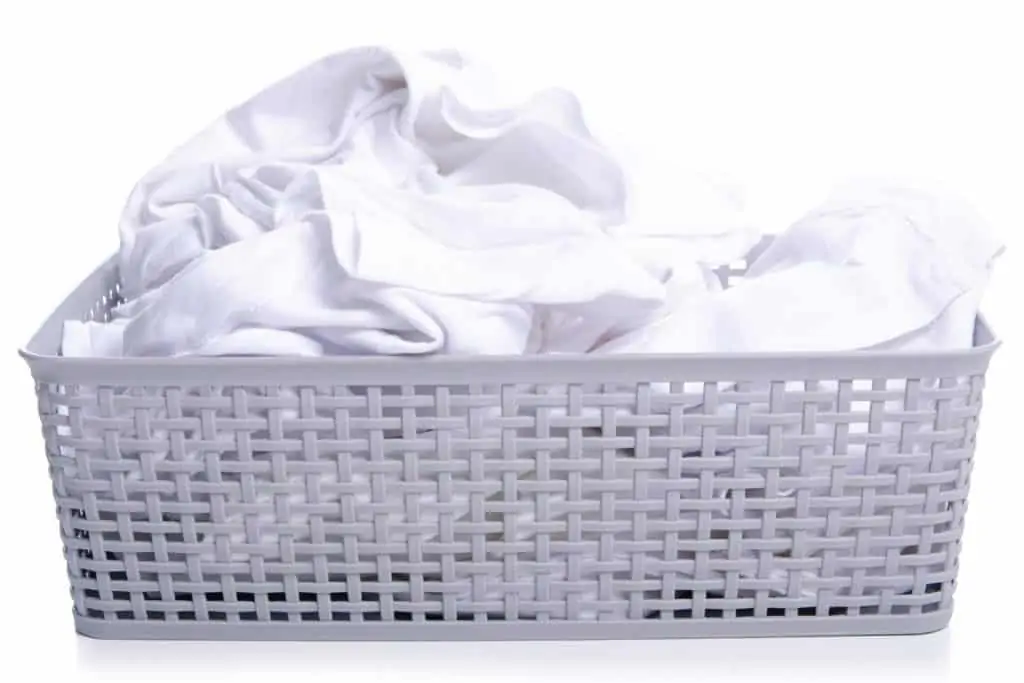 Disinfect Toys
Pour hydrogen peroxide into a spray bottle and spritz over toys to disinfect them. If your toys can be washed, add 2 ounces of peroxide to the water; then wash as usual.
More Money-Saving Ideas
For more ideas on DIY Household Cleaners, check out my Frugal Living page! Comment below if you have any additional uses for Hydrogen Peroxide.

By