Grocery shopping on an extreme budget doesn't mean that you have to eat rice and beans every night. Use these tips to make the most of your tight grocery budget.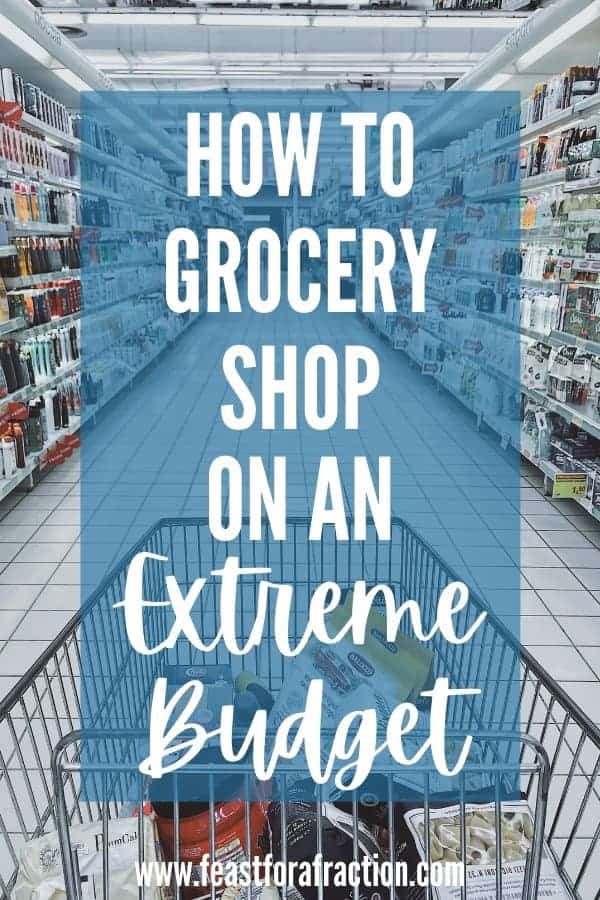 As an Amazon affiliate, I earn from qualifying purchases.
Don't be afraid to eat the same thing multiple days in a row
Making a different and unique dinner every night can get pretty expensive when you're on a tight budget. Make a large batch of spaghetti or chili and have it for dinner for two or three nights over the course of the week. Bonus tip: Bulk up meals like chili with budget-friendly canned diced tomatoes or canned beans to make the meal stretch even further.
If you aren't keen on eating the same thing multiple times in a week, make sure to plan at least one "leftovers" night into your menu plan. This will give you a night off from cooking, and you'll be able to use up leftover food that might otherwise get thrown away. You can also freeze leftovers for future lunches or dinners.
Choose one protein for the week so you can get the bulk discount
Small packages of chicken breast can cost up to $3.49/pound. This is usually just enough for one meal. Buy that same chicken in a 5-pound package and you can get it for $1.89/pound on sale.
Either plan meals in the week to use the whole 5-pound package or split it into 1-pound portions when you get home. Buying one pound of five different meats can really add up. Sticking to one protein allows for you to benefit from the cheaper bulk price.
...