Use these frugal tips to save money on your monthly expenses, everything from food and clothing to insurance and personal care expenses.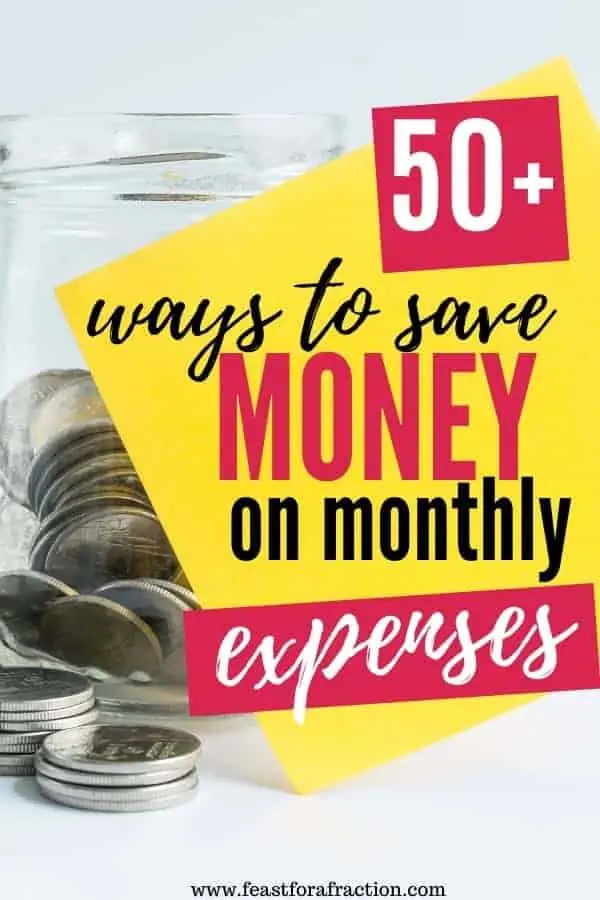 As an Amazon affiliate, I earn from qualifying purchases.
I'm always looking for ways to save money on expenses. Yes, rent is typically a set expense every month, but we can implement some ways to save on the expenses we can control.
Some of these money-saving tips may seem like common sense, and some may seem pretty out of the box. Either way, watch your monthly bills shrink by using some (or all) of these tips. Leave me a comment with which tip you are most excited to start doing!
Save Money on Food Expenses
Keep a Freezer and Pantry Inventory
Knowing what you have on hand will make it so much easier to plan meals or know what you need (or don't need) to buy. Use my free printable freezer and pantry inventory charts to keep organized.
Meal Plan
After double checking what you already have in the pantry and freezer, use your grocery store flyers to plan your weekly meals based on what is on sale. Only buy what you need. – Renee Bolling
Regrow Food Scraps
Green onions are my favorite food scrap to regrow. Just place a 1″ piece from the root end in a cup with an inch of water. Place the cup on a sunny window sill in your kitchen. Change the water every few days and you'll have a continuous supply of green onion. Simply snip off what you need from the top of the plant. In addition to green onions, you can do this with lettuce, garlic, herbs, and celery to name a few. Checkout Buzzfeed's post for a more extensive list.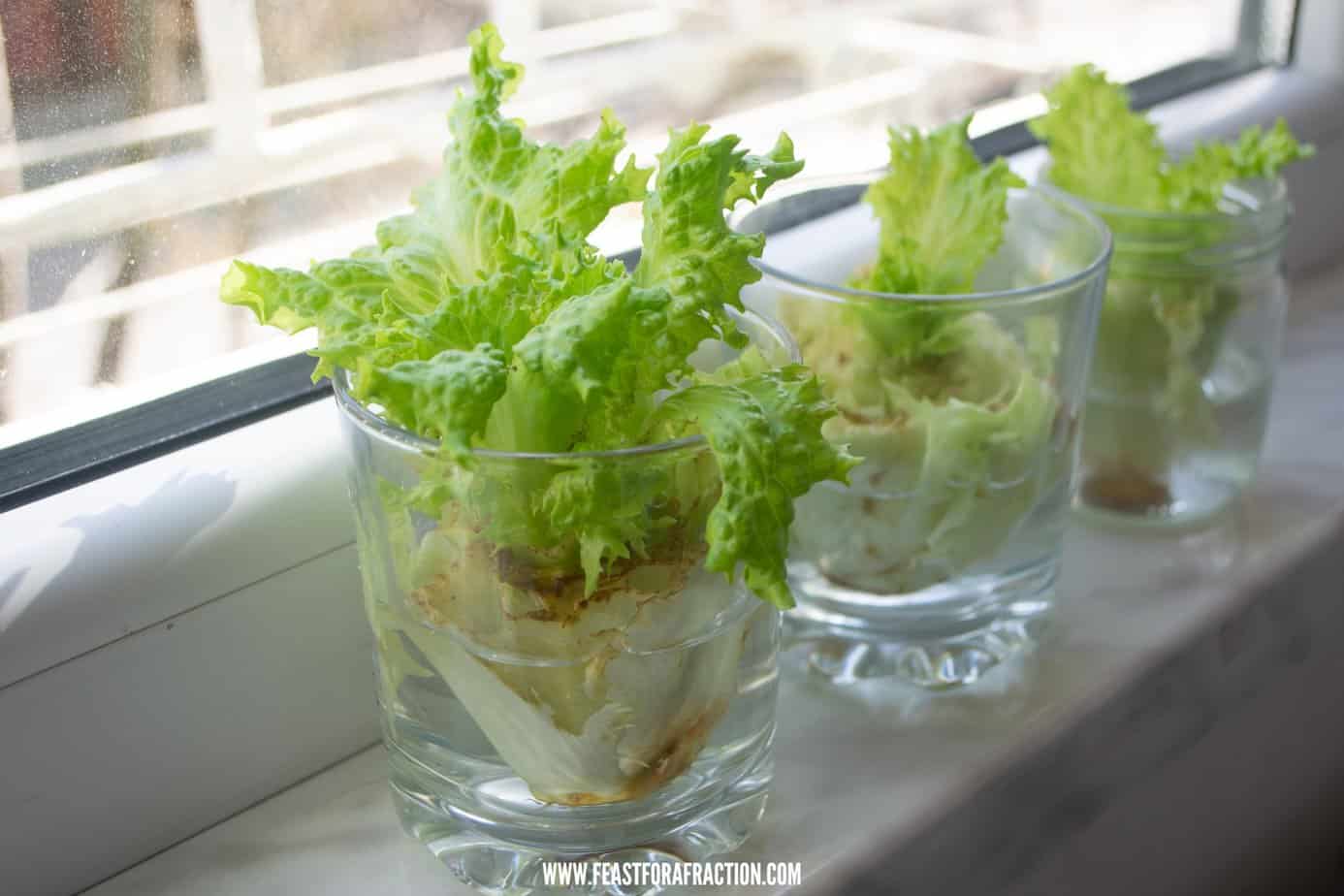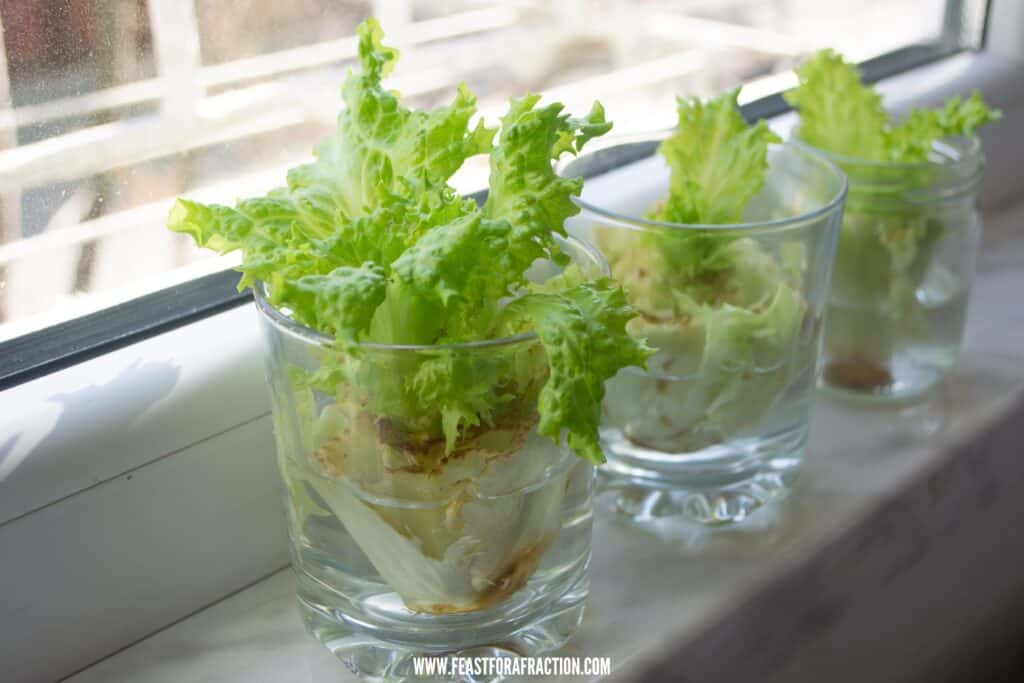 Cut one meal out per week
I'm not going to tell you to never go out to eat, but cutting out one meal out per week can save you $20-50 depending on family size. Have a homemade pizza night at home instead.
Make Cold Brew Coffee at Home
Making cold brew coffee at home is so simple you'll kick yourself for ever paying for Starbucks. Simply add 1/2-1 Tablespoon of coffee grounds to a french press for every cup of cold water. My french press holds 32 ounces, so I add 4 Tablespoons. I prefer to make the brew pretty strong and then I add non-dairy milk. Allow the coffee grounds to steep in the water for 24 hours. Strain using the press, and you're done! Pour over ice and mix in your favorite syrups, milk or creamer. You've got delicious cold brew for pennies.
Grow a Garden
Start simple and add to it as you get more comfortable. You'll appreciate what you have grown, and it will save you tons on your grocery expense. – Kelly O'Sullivan
Use iBotta
iBotta is a mobile where you can earn cash back on your purchases. Save the cash back rewards in your app and then scan your receipt. It will apply the savings to qualified purchases. You can even earn bonuses each month. I especially like that they offer select coupons for "Any Brand." I shop mostly generic, so it is great to be able to save on those brands that don't usually offer coupons. If you aren't already using iBotta, sign up here and start saving.
Have Breakfast for Dinner
Pancakes and scrambled eggs is significantly cheaper than meat proteins usually found in dinner meals. Switch it up and have breakfast for dinner one night a week.
Join a Co-Op
A co-op is a community group that pools their money to buy produce in bulk at a discount and then divides it among those who buy in. I participate in a local co-op and regularly get 30+ pounds of fruits and vegetables for my $25 investment. You can search for co-ops in your area online and if you're local to Bridgeton/Maryland Heights, MO try Once Upon a Co-Op.
Use Digital Store Coupons
Kroger, Meijer, Schnucks, Fresh Thyme and more have digital coupons available on their store websites and apps. Simply sign up and load the coupons to your account. Those coupons will be deducted at checkout with qualifying purchases. Kroger even offers "Free Friday." Every Friday, they release a coupon for a free product. The coupon is valid for a few days, but it has to be saved to your account on Fridays. We don't have Kroger in St. Louis, but we have Ruler Foods which is a subsidiary of Kroger. So, those coupons are valid at Ruler Foods!
Try Meatless Monday
Go for a meatless dinner once a week. We do Grilled Cheese sandwiches and Tomato Soup as that's my daughter's favorite. Swapping one meal a week for a meatless option can save as much as $10/week or $520/year.
Buy Baking Supplies in November
This tip goes for all baking supplies: flour, sugar, chocolate, extracts, evaporated or sweetened condensed milk. Baking supplies generally goes on sale for its best price of the year two weeks before Thanksgiving. You can stock up for the year and store your sugar and flour in a sealed container in your freezer.
Buy Condiments in May
As with baking supplies, condiments like ketchup, mustard and barbecue sauce are at their lowest price one to two weeks before Memorial Day. Condiments have a long shelf-life, so stock up for the year.
Make Your Own Yogurt
For the cost of a gallon of milk and one 6 ounce cup of prepared yogurt, you can make a gallon of yogurt at home. That's less than the price of 32 ounce containers of store-bought yogurt. Click here for stove-top instructions and here for Instant Pot instructions.
Keep a Price Book
By keeping track of the prices for items you buy regularly at multiple stores, you can always have an idea of when something is at a really great price. For instant, I know that general prices are lower at Aldi, but sometime my local grocery store will have pasta on sale for $.50 for 16 ounce box. I know, from keeping track, that this is the lowest price I will ever see, so I stock up. I put together a free Price Book printable just for you.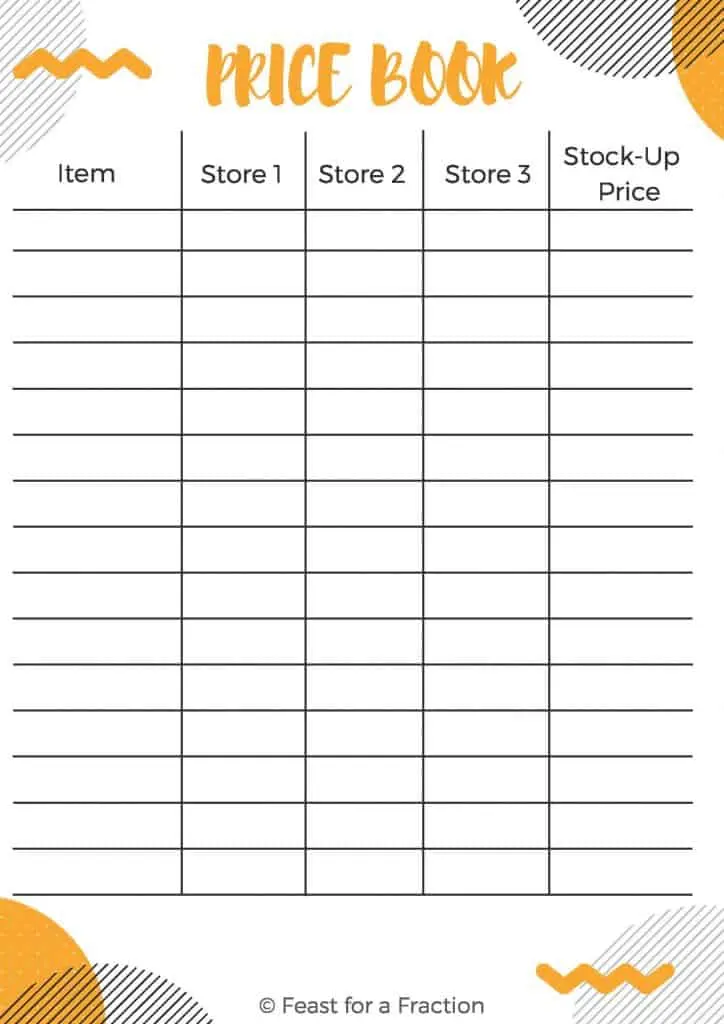 Buy Produce in Season
Fresh produce will always be cheapest during the season in which it naturally grows. Apples will be at their lowest price in October and November. Asparagus will be at its lowest price in April. Use this helpful chart to know when to expect the lowest prices on fresh produce.
Use Frozen Vegetables
Frozen vegetables are picked and flash frozen at their peak of freshness. Very little nutritional value is lost in the freezing process. So, don't be afraid to use frozen vegetables when cooking. They are very affordable and you don't have to worry about using it up before it spoils.
Check out my post How to Grocery Shop on an Extreme Budget for even more tips for saving money on food expenses and groceries!
Save Money on Utility Expenses
Switch to Twigby, Mint or Other Budget Cell Service Provider
Initially, I signed up with Twigby as an affordable cell phone plan for my daughter. I didn't want to invest a lot given that she just needed it for emergencies. I was so happy with the coverage and price, though, that I switched my phone service to Twigby a year ago and have been really happy. You can bring your phone or purchase one from them, then choose what service you want. You don't pay for the things you don't need.
Mint Mobile is another really affordable cellular service provider.
Make Your Own Laundry Detergent
Making your own laundry detergent is so easy and can cost you about $.01/ounce compared to $.12/ounce for store-bought. Check out this video for a simple, no-grate method.
Change Your Air Filter Regularly
Make sure to change your air filter regularly to ensure that your AC/Furnace unit doesn't have to work harder to heat or cool your house. You'll want to check it even more frequently if you have pets.
Hang Dry Your Clothes
Save greatly on your electricity bill by hanging your clothes to dry rather than using the dryer. In the summer, you can hang them on a line outside, and in the winter, you can set up a drying rack in your laundry room. Not only will this save on electricity, it will prolong the life of your clothes.
Install LED Bulbs
Swapping your regular bulbs for LED bulbs can reduce your electricity usage and LED bulbs last significantly longer than incandescent bulbs. So, you're saving on your utility bill and the cost of purchasing replacement bulbs.
Negotiate Lower Rates
If you live in an area that has multiple companies providing utility services, you can negotiate lower rates by mentioning that you're going to switch to the other company. If you only have one service provider, you can ask about Budget Pay options in which you pay the same rate year round to cover those extremely high usage months.
Cut Cable
With all the streaming services available today, the commitment of cable isn't necessary. By cutting cable and switching to Netflix or Hulu, you can save up to $50/month.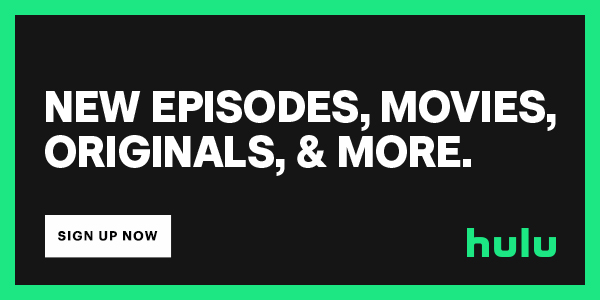 Carpool or Use Public Transportation
Take turns driving to work with a coworker or use public transportation when you can. You'll save on gas and regular wear and tear on your vehicle.
Wash Using Cold Water
In addition to being more cost effective to wash your clothes with cold water, it also means that you don't have to sort your clothes by color. When using cold water, you can throw it all together. (Granted, I do still keep whites separate as that is one load that I still wash in warm water.)
Lower the Temp on Your Water Heater
By turning down the temperature of your water heater by 10 degrees, you can see a 3-5% savings on your energy costs. See a whole article about it here.
Use a Slow Cooker During the Summer
The last thing I want to do in the summer is heat up my kitchen cooking dinner. That is why a slow cooker is perfect. You'll have dinner ready to go without heating up the house and making your A/C work that much harder.
Do an Energy Audit
Ask utility companies about energy audits. They can help identify areas for improvement or see if you are overpaying for usage. – Jessica Conrad
Use Towels to Cover Drafts
To keep cold air from sneaking in, use a door draft blocker or even a rolled up towel to keep the cold air out and your hot air inside during the winter.
Unplug Appliance Not in Use
I know you're thinking that "vampire appliances" can't possibly be a real thing, but it is. Even when appliances aren't in use, a good number of them are using electricity just by being plugged in. Check out this list of "vampire appliances" and unplug your appliances when they are not in use.
Leave Oven Door Open After Baking
After you've made dinner or baked dessert, go ahead and leave that oven door open when it's cold outside. Rather than keeping the heat in a closed oven, you might as well use it to heat your house.
Only Run Full Loads
Whether it's your dishwasher or washing machine, only run it when it is full. These appliances use the same amount of water and electricity to clean partial loads, so stop wasting money by only washing a few items. Rinse your dishes and load them in the dishwasher after each meal. Those dishes can hang out until you have filled the dishwasher.
Shop Car Insurance Rates
Shop around for car insurance rates. – Jessica Conrad
By shopping around, you can use quotes to negotiate lower rates with difference companies. I also found tremendous savings by switching to an online company. You can get even better rates by bundling your car and homeowners/renters insurance with the same company.
Put a Filled Bottle of Water in Your Toilet Tank
Weird one, I know, but by putting a filled water bottle in the tank, you are displacing water so that it takes less water for your toiled tank to stop filling. This, in turn, uses less water each time you flush and refill. It's a small savings that can really add up over the course of the year.
Save Money on Clothing Expenses
Shop at Thrift Stores
Even if you have an aversion to used clothes, thrift stores get overstock from retail stores all the time. You can score new items with the tag still on for a fraction of the retail price. Thrift stores are also an incredibly frugal way to clothe your kids. It doesn't make sense to spend a lot on clothing that they are going to outgrow quickly anyway.
Stack Coupons
Store like Kohl's will allow you to stack multiple coupons as long as they aren't the same kind of discount. For example, you can stack a 20% off coupon with a $10 off the purchase of $50 AND redeem Kohl's Cash or other rewards. Stacking all of these coupons with sales can save you A BUNCH on housewares, clothes, shoes, even furniture. Don't forget to log in through Rakuten if you're going to shop at Kohl's online. You'll earn an extra 3% cash back on your purchases.
Organize a Clothing Swap
A clothing swap is when a bunch of families come together and trade their unwanted clothes. This is perfect for growing kids or a way to pass on your maternity clothes to a momma-to-be in need.
Shop at the End of the Season
Seasonal clothing will be at an extreme discount at the end of the season. Don't pay full price for a bathing suit in March. Wait until July or August and get it up to 90% off. Keep this in mind and you can snag clothes for next year at a fantastic price. I just bought shorts for my daughter and paid less than $3.00 per pair. She'll be set for next summer.
Use Iron-On Patches
If you're anything like me, your pants tend to wear out in one area before anywhere else. Whether it's between the legs or on the back pocket, slap on an iron-on patch to prolong the life of those jeans. Turn the garment inside out, place the patch, cover with a piece of parchment paper and iron to secure. Easy-peasy!
Shop Consignment Sales
Consignment sales can be a great way to get good quality clothes for discounted prices. Just Between Friends is a bi-annual consignment sale for kid's clothing, shoes and toys. It was my absolute favorite way to get my daughter outfitted each season. I also sold as a consignor and made good money from her baby clothes and toys. Check out their website to see when an event is in your area.
Buy the Day After a Major Holiday
We all know to buy discounted candy the day after Halloween or Valentine's Day, but the same can be said for decorations, clothes, even gifts. I scored a $100 Christmas tree for $5 the day after Christmas. This is the perfect time to stock up on future gifts or decorations for next year.
Save Money on Entertainment Expenses
Use Rakuten (formerly Ebates)
I mentioned this above, but really want to explain. Rakuten provides cash-back savings when you go through their site for all of your online shopping. It is so simple. The hardest part will be remembering to log in before you finalize your cart. You simply go to Rakuten.com and type the store you are shopping from in the search bar. It'll tell you what percentage cash back you'll be earning and any applicable coupon codes that you can use. Then, you'll click "Shop Now" and it will open a new window to the store's homepage. Shop as you normally would, and Rakuten will award your cash back upon checking out. Get a bonus $10 for your first purchase of $25 using this affiliate link: click here. (Must be a new customer, or use a new email address.)
Buy Discounted Gift Cards
You can purchase discounted gift cards at Sam's Club or online at Raise.com. By purchasing discounted gift cards for things and places you know you will already be shopping, the savings can really add up.
Go to the Drive-In
When the weather is nice, load that family up and go to the drive-in rather than the movie theater. Prices for drive-in theaters are comparable to movie theaters, but you get to see two movies for the price of one and kids usually get in for a discount. On top of admission savings, you're able to pack a cooler and enjoy a picnic, saving TONS on snacks and drinks.
Share Hosting Game Night
Rather than an expensive night out, rotate hosting game night with your friends. Each week, a different family can host. You can serve food or ask that everyone contribute pot-luck style.
Use Discount Travel Sites
Discount travel sites like Travelocity compare rates to show you the best deals. This really can get you a significant savings on airfare, hotel, car rental, even cruises.
Sign Up for Email Newsletters
Companies such as Brunswick Lanes will send coupons to those on their email list. These discounts are only available to those who sign up to receive emails. Here's a list of even more companies who provide freebies or discounts for signing up for their newsletter.
Now, you can add mobile apps to this. Many restaurants offer free rewards for downloading their app. You can also earn and redeem points for free food or discounts.
Search for Flights on Tuesdays
Seems like an arbitrary day, but there is proven research showing that you'll get the cheapest flight prices if you shop for tickets on Tuesday, seven weeks before your flight date.
Travel on Tuesday, Wednesday or Saturday
Piggy-backing off of the last tip, the cheapest days to fly are Tuesday, Wednesday and Saturday. Keep this in mind when booking your travel.
Save Money on Personal Care Expenses
Take Advantage of Free Health Screenings
CVS, Walgreens, Sam's Club and Costco all offer free health screenings. If you have insurance, make sure that you are utilizing your no charge wellness exams every year. Preventative health maintenance can save you greatly in the long run.
Get Your Hair Cut at Cosmetology School
I did this all the time in high school. Cosmetology students are required to work a certain number of hours to earn their certification. They work these hours in a salon (maybe even run by the school), and you get a discounted rate because they are a student.
Sign up for Free Samples
You can register to receive free samples all the time. It is useful to follow a blog like Krazy Coupon Lady because she posts anytime she hears about a deal or sample available. You just need to jump on it and register for that sample. Pro Tip: I have an email address that it dedicated specifically to sample requests. I don't want to be bombarded with marketing emails in my personal email, so I send them all to my spare account. When you receive free samples, a lot of times they will include a coupon for that product, as well.
Order Prescription Glasses Online
I finally did this for the first time last year. I have vision insurance, but was shocked how much I was going to have to pay out of pocket even after insurance covered their share. Instead, I opted to get my exam done and asked them to give me a copy of my prescription. Then, I ordered my glasses online. There are a few companies that you can use. I used Glasses USA and got a complete set of glasses for $30!
Even More Tips for Saving Money
7 Tips for Saving on Your Utility Bills

How to Make Extra Money This Fall

By