Water, gas and electric are utilities that we all need, but we can make small changes to save on those utilities. Use these helpful tips for how to save money on your utility bills.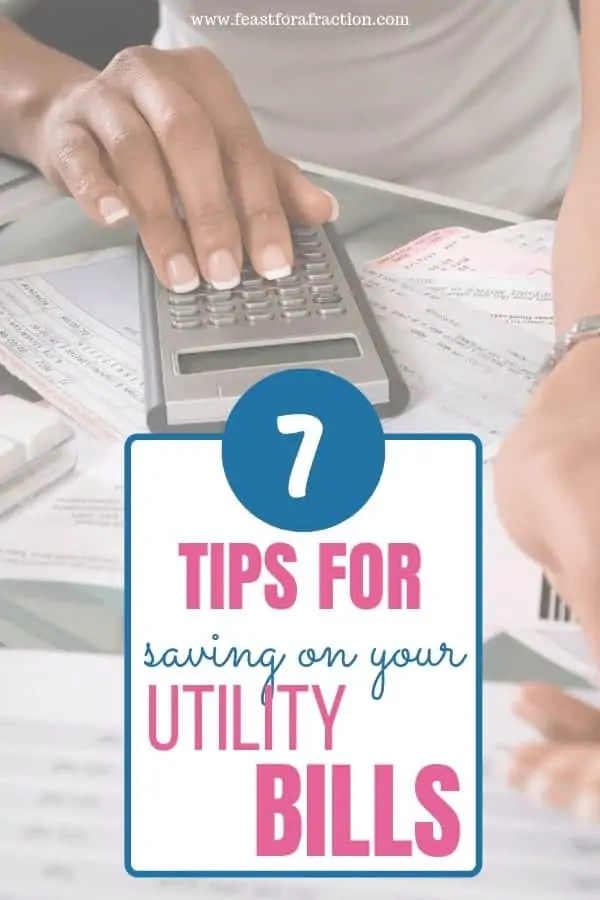 As an Amazon affiliate, I earn from qualifying purchases.
On top of paying a mortgage or rent, your utility costs can add up quickly if you aren't careful. Electricity, gas and water are a necessity, but can get extremely expensive. There are some simple tips that will help you save money on your monthly utilities.
If you own your home, ensure your home is as energy efficient as possible. It may cost a bit in the beginning but you will save money in the long run if you make your home more efficient.
Ensuring your windows are free of leaks (and double pane, if possible) will help to cut down on heating and cooling costs. Installing a tankless water heater can cut your water usage in half. You can also ensure that all of your appliances are energy star certified, which means they use less power, water, etc to run.
Even if you are renting or just don't have the money to invest in these larger upgrades to your home, there are many ways you can save on your utilities.
Switch to LED Bulbs
Change out your light bulbs to energy efficient LED lighting. These will not only last longer before needing to be replaced but will use less energy on a daily basis.
Install a Programmable Thermostat
Swap your old thermostat for a programmable thermostat that allows you to set up programs to run at certain times of day. There is no reason to keep your heater running while you are at work. We all know how easy it is to forget to turn it down.
Eliminate Drafts
If your windows do have a draft, use a plastic window cover to help block the cold winter air from entering your home. It also helps keep the cool A/C air in your home during the hotter summer months. This is a simple plastic film that you place over the window and can be easily removed.
Use Blinds or Curtains
During the summer, ensure you keep your blinds or curtains closed during the day when you aren't home. This will help to keep the heat out and reduce your need to use the air conditioner.
Unplug Electronics When Not in Use
Unplug your electronics when you aren't using them. Although it is a small amount, they do utilize electricity even when they aren't being run. According to this article, unplugging your electronics when not in use can save up to 10% on your electric bill.
Wash Full Loads of Laundry
Always ensure you are washing a full load of laundry. Washing a small load may take less water to fill but will use the same amount of electricity.
A bonus tip: hang your clothes to dry instead of using the dryer. It will help your clothes hold their shape and significantly cut down on your electricity use.
Clean Out Lint Build-Up
Make sure you clean out the lint trap between each laundry load. This will ensure proper airflow which in turn means shorter dryer sessions. Beyond cleaning out the trap, it is also helpful to deep clean with a vent cleaner brush once a month.
Ask About Budget Pay
Contact your utility company and see if they offer a budget billing option. Companies will look at your usage from the past year and allow you to pay the same each month to average the same as you paid the year prior. This helps when your bills are often much higher in the winter/summer and less in the fall/spring.
More Ways to Save Money
What other tips do you have for saving money on your utility bills? Leave me a comment below with your tips.

By