Homemade bath bombs are a fun, easy treat that you can enjoy yourself or make as a gift. Using common, budget-friendly ingredients, I'll show you how to make these DIY Bath Bombs at home. They're a fun project to make with kids, too!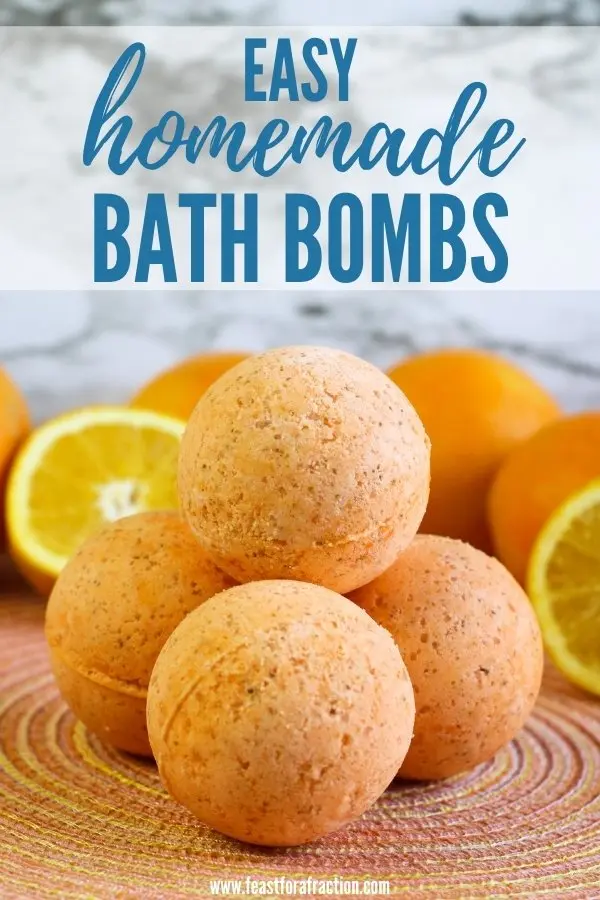 As an Amazon affiliate, I earn from qualifying purchases.
Bath bombs have become a hugely popular product to brighten at-home self care. They make bath time fun for kids and relaxing for adults. This DIY bath bomb recipe allows you to enjoy the luxury at home without the expensive price tag.
Most of the ingredients in bath bombs can be found in your kitchen already. If not, they are ingredients that you should stock up on because they can be used in MANY other recipes and applications around the house.
Ingredients to Make DIY Bath Bombs
Dry Ingredients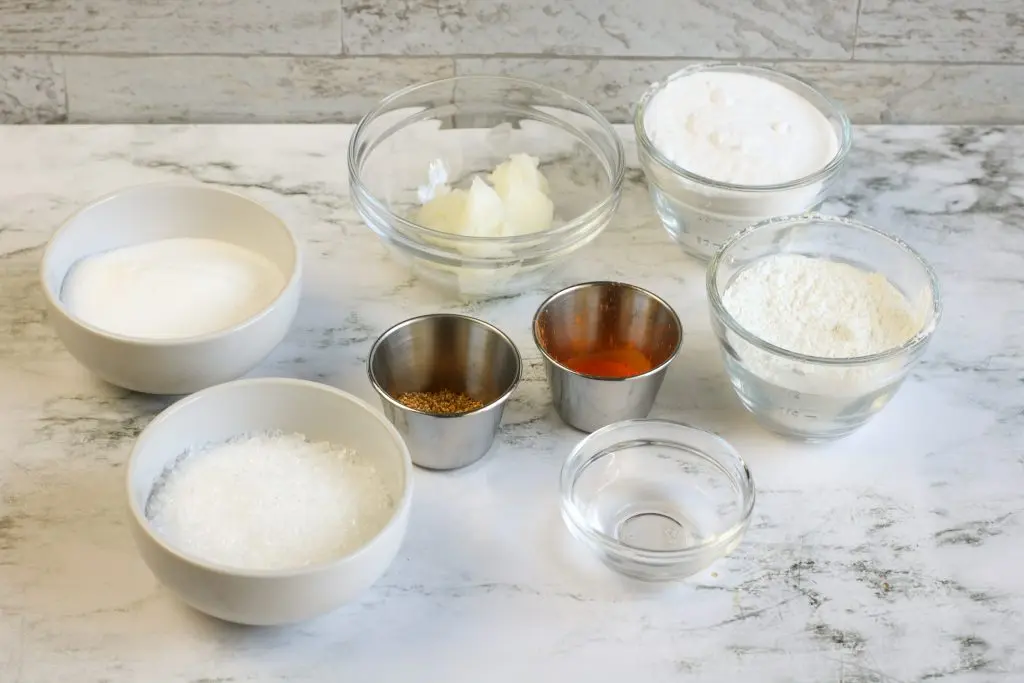 Corn Starch: Corn starch is found in the baking aisle.
Citric Acid: Citric acid is a natural ingredient made from citrus fruit. This, mixed with the baking soda, is what makes the bath bombs fizz.
Epsom Salt: Epsom salt is the common name for magnesium sulfate. You can find it online or in the pharmacy section of your grocery store. It is wonderful as a soak for sore muscles.
Baking Soda: Baking soda can be found in the baking section of your grocery store. I prefer to buy it in bulk because it has so many uses around the house from cleaning your garbage disposal, eliminating odors, and even in cleaning laundry. It also helps make the bath bombs nice and fizzy.
Mica Powder: Mica powder is a natural soap colorant that is safe for use in bath bombs. We do want to use the least amount possible, though, to obtain the color you want in your bath bombs. It is also completely optional in this recipe. Also, feel free to use any color you like.
Dried Orange Peel: To make dried orange peel, zest three oranges and allow the zest to dry, in a single layer, at room temperature for two days. You can also find it in the spice section of your grocery store.
Wet Ingredients
Essential Oils: Essential oils are optional, but they add a lovely scent to your bath. Feel free to skip them if you are sensitive to fragrances or make sure that you use an oil that is safe for use on the skin. I have chosen to use Orange essential oil in this recipe, but you can use any oil you wish. Lavender or Tea Tree oil would be wonderful.
Coconut Oil: Coconut Oil is the liquid that will hold the bath bombs together. Warm it so that it is a liquid. You can also use Almond oil.
Water: Feel free to use regular tap water.
Equipment
Large Bowl
Small Bowl
Measure cups and measuring spoons
Whisk
Rubber Scraper
How to Make Homemade Bath Bombs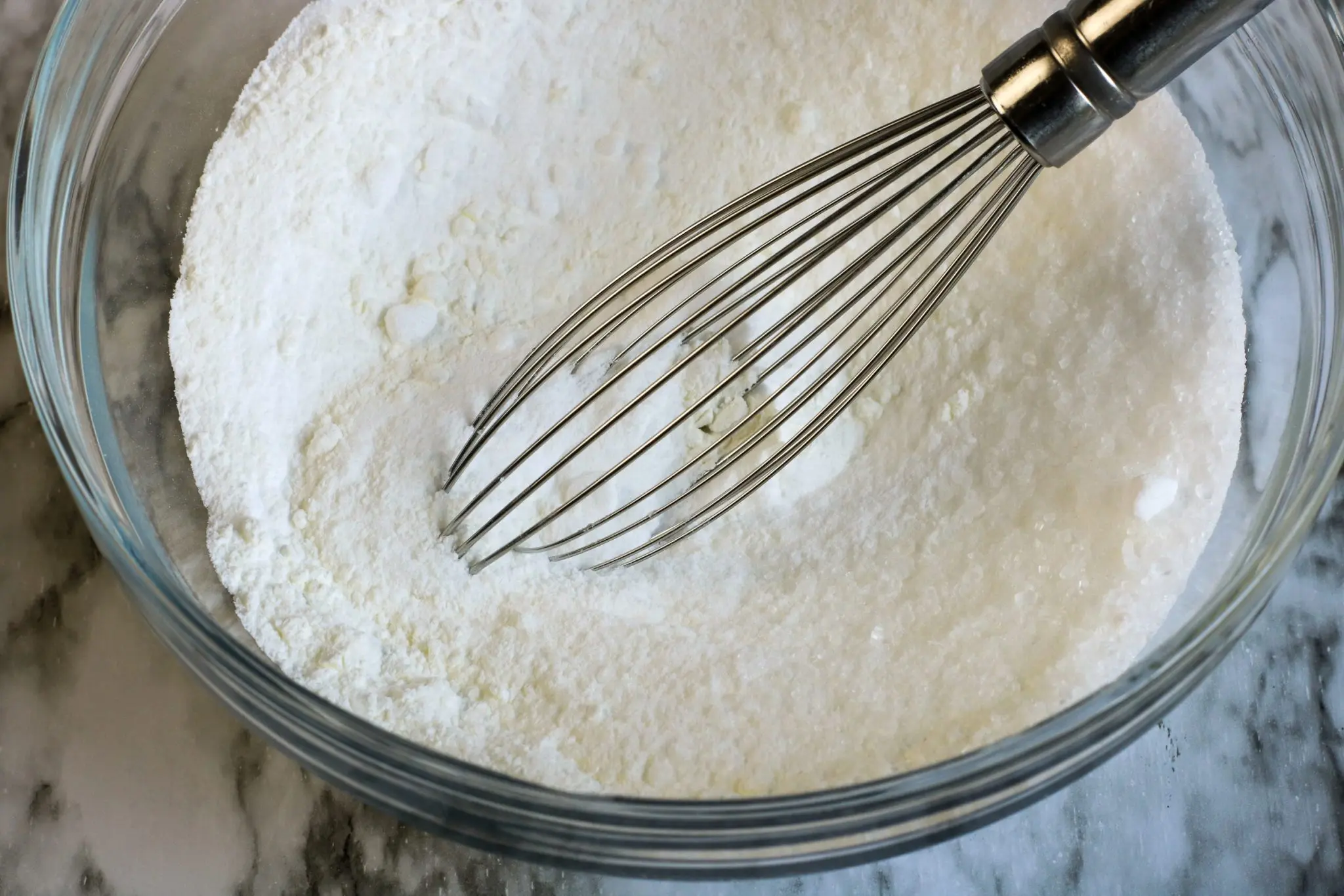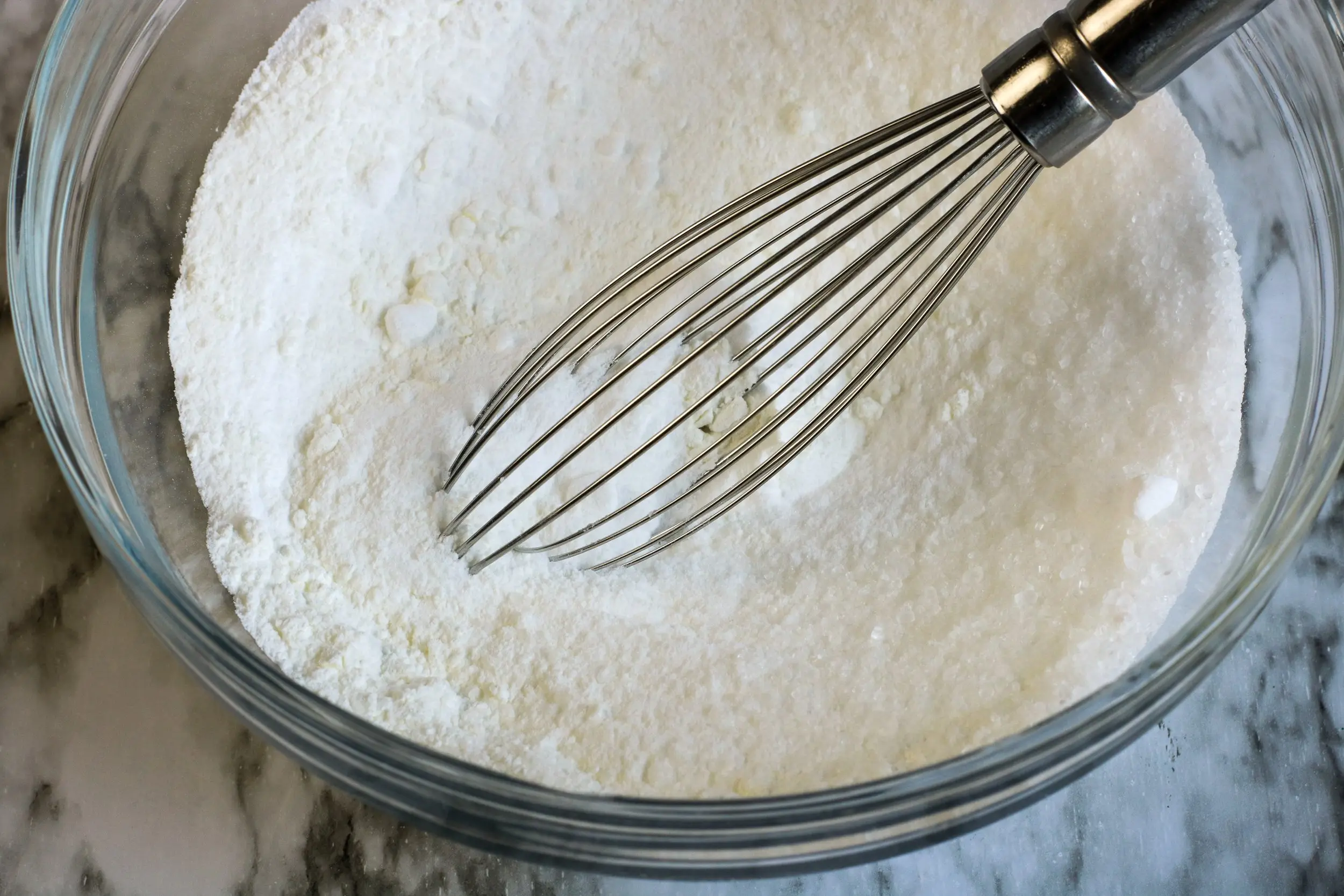 Measure out all of your ingredients. Choose what color mica powder (optional) you would like to add to your bath bombs, which essential oils you would like, and if you want to add any dried ingredients such as orange peel or dried lavender. If you're sensitive to fragrances, you can leave out the essential oils and color all together.
Combine corn starch, citric acid, baking soda, epsom salt, and mica powder in a large bowl.
Whisk everything together well to completely combine.
Combine the melted coconut oil, essential oil and water into a small bowl, whisking well to incorporate.
Slowly (and I mean SLOWLY) pour the oil mixture into the dry mixture so it does not fizz too much. Stir and mash together until completely incorporated and the mixture looks like wet sand.
Press the mixture into the two mold halves, generously packing it in there. At this point, you can even include small toys for a fun surprise for kiddos.
Twist the two halves together to close, and allow to dry for at least 24 hours.
To remove your bath bombs from the molds, tap on the outside of the mold and twist to separate.
Store in an airtight container for up to six months. You can also wrap them in plastic wrap. If you want to get really fancy, you can use shrink wrap sleeves to wrap your bath bombs. Heat them with a blow dryer or heat gun to shrink the wrap around your homemade bath bombs.
When you're ready to use the bath bomb, simply drop in water and let it fizz and dissolve. It should take about 30 seconds for it to dissolve completely.
STAY IN TOUCH ON SOCIAL MEDIA – @ INSTAGRAM, @ FACEBOOK, @ PINTEREST
And don't forget to tag @feastforafraction if you try this recipe!
Frequently Asked Questions
How do Bath Bombs work?
The citric acid, baking soda and corn starch all react with water to provide the fizzing. Epsom salt provides a soothing soak to relieve muscle pain and even constipation. The essential oils provide a relaxing or invigorating scent depending on what you use, and oil moisturizes your skin. It's like a full spa treatment in one bath bomb.
I'm allergic to perfumes and fragrances.
You can absolutely make this recipe without essential oils or colorants. Just prepare the recipe and leave out those ingredients for an allergy-friendly bath bomb.
Are bath bombs safe for kids?
The ingredients in this recipe are safe, even for sensitive skin. As with any bath product, you may want to do a patch test to make sure that your child's skin does not become irritated. This recipe does include Epsom salt which is sometimes used as a soak to relieve constipation, however it is a very small amount in one bath bomb. For kids under 10, I recommend limiting the time in the bath to 20 minutes and do not use bath bombs with kids under 3.
My mixture is fizzing a lot when I add the liquid. What is wrong?
The baking soda and citric acid will react with the liquid when it is added. It is important to add the liquid mixture very slowly so that it doesn't fizz all at once. Even if it does bubble and fizz, the liquid measurement in this recipe is so small that you will still have a fizzy bath bomb once dried.
How long will homemade bath bombs store?
Once dried, store your bath bombs in an airtight container so that moisture doesn't get in. Your bath bombs will last for at least 6 months.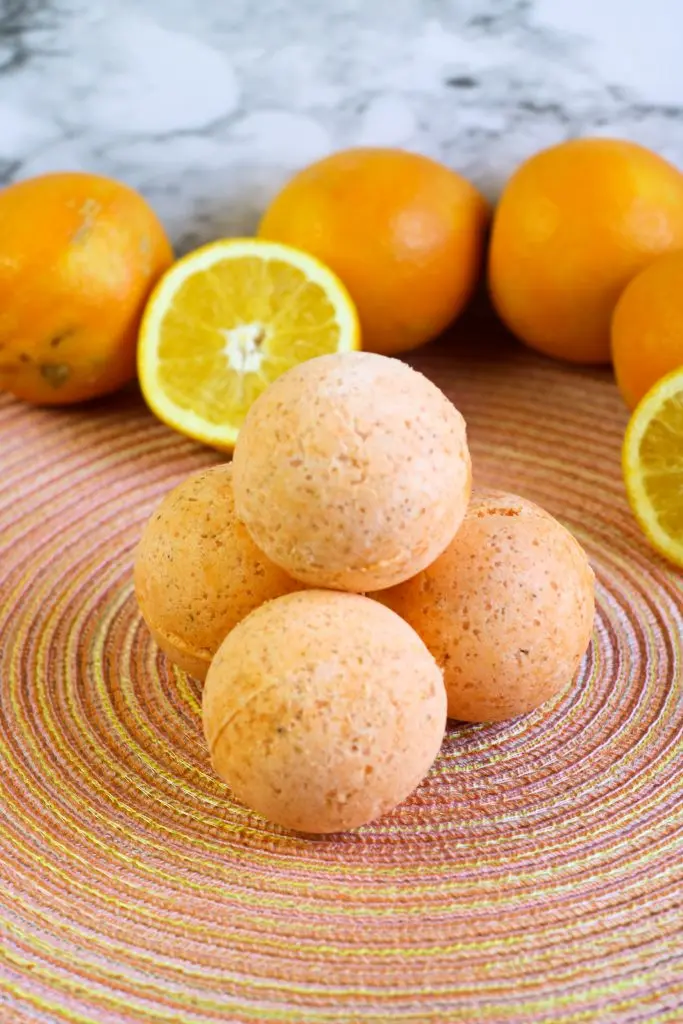 More DIY Projects
DIY Bath Bomb Recipe
Yield: 5 bath bombs
DIY Bath Bomb Recipe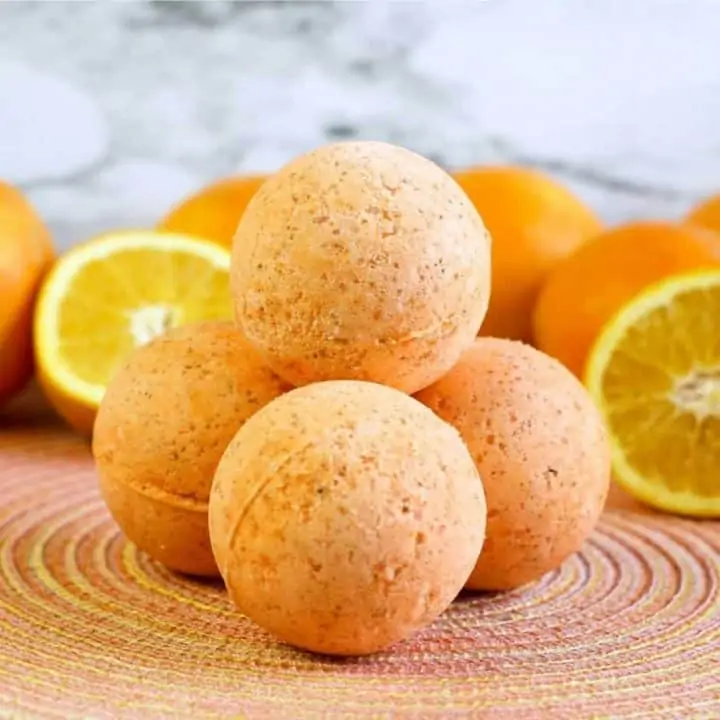 Easy DIY Bath Bombs are a fun craft that kids and adults alike will love to make, and they make a wonderful homemade gift.
Ingredients
1 Tablespoon dried Orange peel
1 Tablespoon water
Instructions
In a large bowl, combine corn starch, citric acid, epsom salt, baking soda, mica powder (optional), and dried orange peel. Whisk to incorporate completely.
In a small bowl or measuring cup, whisk together coconut oil, essential oil, and water.
Very slowly add the oil mixture to the dry ingredients. Pouring slowly helps make sure the mixture fizzes as little as possible. Mix together until it resembles wet sand and everything in fully incorporated.
Transfer the bath bomb mixture into bath bomb molds, making sure to press the mixture tightly into each mold half. Overfill a little to ensure that the two pieces stick together when pressed together. Press the mold pieces together and twist until closed.
Allow the bath bombs to dry for at least 24 hours.
To remove the bath bombs from the molds, tap the outside of the mold gently and twist each side of the mold and pull apart to remove the bath bomb.
Store bath bombs in an airtight container or wrap in plastic wrap.
To use the bath bomb, simply drop it in water and watch it fizz and dissolve.
Notes
Feel free to play with essential oils and mica powder to customize different looks and scents. Lavender essential oil and dried lavender would make a great, calming bath bomb.
For an added treat, you can even press a toy into the middle of the bath bomb before pressing the two halves together. The toy will be revealed when the bath bomb dissolves in water.
Recommended Products
As an Amazon Associate and member of other affiliate programs, I earn from qualifying purchases.

By