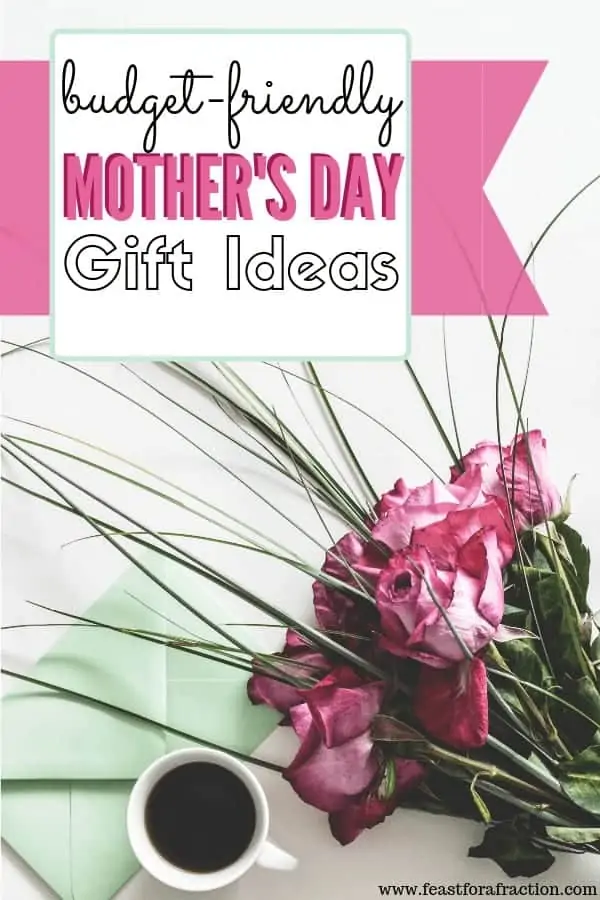 Every holiday seems to spark panic over planning and sticker shock over prices for gifts and Mother's Day is no exception. But, it doesn't have to be. If you're prepared and you're willing to put in a little bit of work you can have a fabulous budget-friendly Mother's Day.
I've gathered some great ideas to celebrate the mother in your life that won't break the bank. If I do say so myself, she will appreciate these more than a piece of jewelry anyway. 😉
Breakfast in Bed
Make mom breakfast in bed. She'll appreciate not having to man the kitchen herself and there are lots of easy options such as this Monte Cristo Overnight Bake or one of these 15 Easy Recipes Kids Can Make.
Have a Picnic
Pack up a picnic and head out into the great outdoors for some personal time to just relax away from the world. This can be a trip to the mountains or a big park. Bring a ball to play with and dogs if you have them. Turn off your phones and enjoy some quality time together. Remember, you don't need to have a picnic basket to have a picnic. You've already got storage containers and dishes in your kitchen.
Impromptu Photo Shoot
Family pictures do not have to be snapshots of a perfectly staged life. Grab the family and head outside for an impromptu photo shoot. You don't even need to schedule this with a photographer. Lay down a blanket in your backyard, set your phone camera to timer and go to town. Your mom will love the personal time and the thought.
Homemade Coupon Book
Whether your coupons are for chores or hugs and kisses, your mom/wife will love this personalized gift. Have the kiddos sit down and make the coupon books themselves. I've linked to a great tutorial here.
Wash Her Car
This may seem a little out of left field, but imagine how excited mom will be when she sees that you and the kids took the time to wash her car, dust, vacuum and clean out all of the crumbs. She will appreciate that you took the time to do something that makes her life a little easier (and cleaner).
Have a Movie Night
Let mom pick the movie, pop some popcorn and make a blanket fort in the living room. She will love the family time, especially if the little ones are getting along.
All of these gift ideas are free or cost very little to put together. The most important thing about Mother's Day isn't the price tag. It is showing the mom in your life how much she means to you.
What are some other budget-friendly Mother's Day gift ideas you have?


By