Everything Bagel seasoning isn't just for bagels anymore. I compiled 20 delicious recipes using the spice blend to add variety to your dinners and appetizers.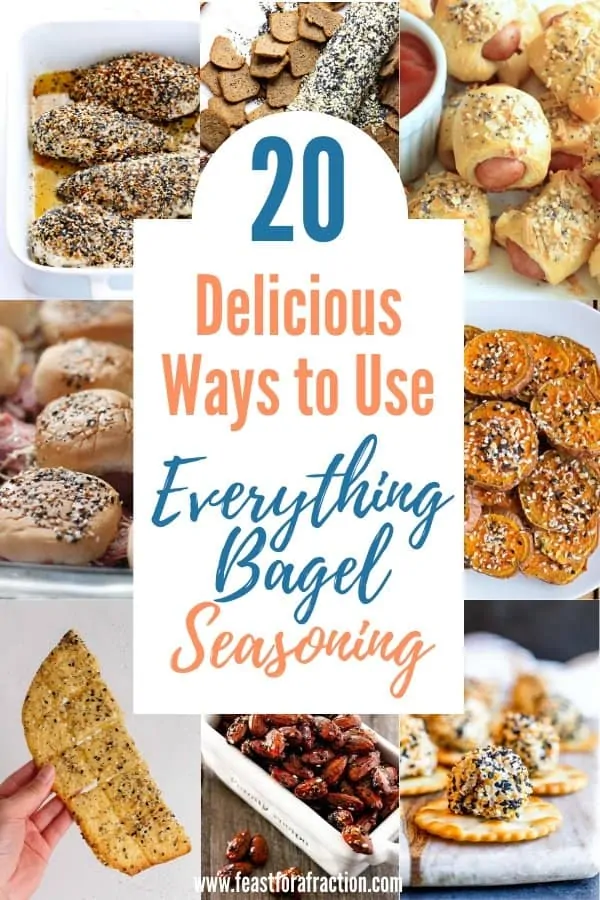 As an Amazon affiliate, I earn from qualifying purchases.
"Everything Bagel" seasoning is one of my favorite spice blends and it is so easy to mix up a batch for yourself.
How to make your own Everything Bagel seasoning
The basic components are dried garlic, dried onion, sea salt, poppy seeds, and white and black sesame seeds. From there, the ratios are up to your personal taste. Check out my recipe for Everything Bagel seasoning here.
I like to store my homemade seasoning in these adorable spice jars.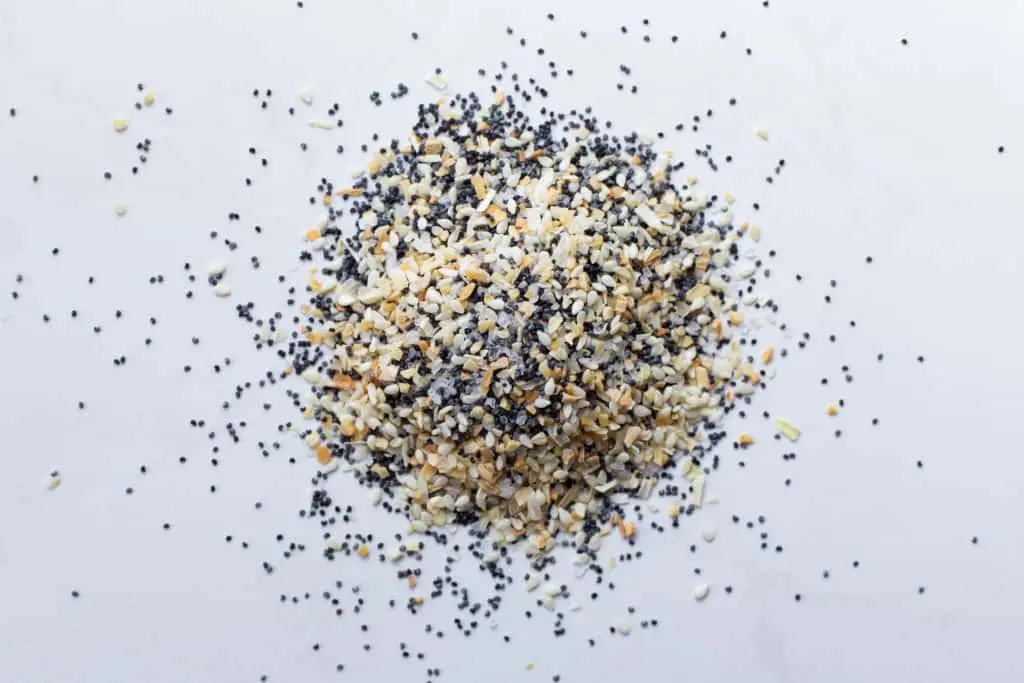 The spice blend is very easy to find in grocery stores now, too, with store releasing their own version of the spice blend. Feel free to keep a couple bottles on hand.
Why use the seasoning in other ways?
The savory spice blend of "Everything Bagel" seasoning is the perfect balance of onion, garlic, salt and nutty flavor from the seeds. The only thing to keep in mind is that the larger pieces of the spice blend will burn if put directly in a hot pan.
I do have a tip for you: If you're going to coat fish or chicken in the seasoning mix, you'll want to bake it so that it is heated with gentle heat. If you try to saute it in a pan, the seasoning will burn from the high heat.
The other great thing about this spice blend is that it does not need to be cooked. Sprinkle it on anything for a finishing touch of flavor: scrambled eggs, roasted asparagus, the sky is the limit.
Other Homemade Pantry Recipes
20 Delicious Ways to Use Everything Bagel Seasoning
"Everything Bagel" seasoning isn't just for bagels anymore. The blend of garlic, onion, sesame seeds, poppy seeds and salt lend themselves to so many dishes from appetizers to dinner.

By