Eating healthy doesn't have to be expensive. With some frugal tips, you can eat delicious, healthy food on a tight budget. These cheap, healthy dinner recipes are all under $1.50 per serving!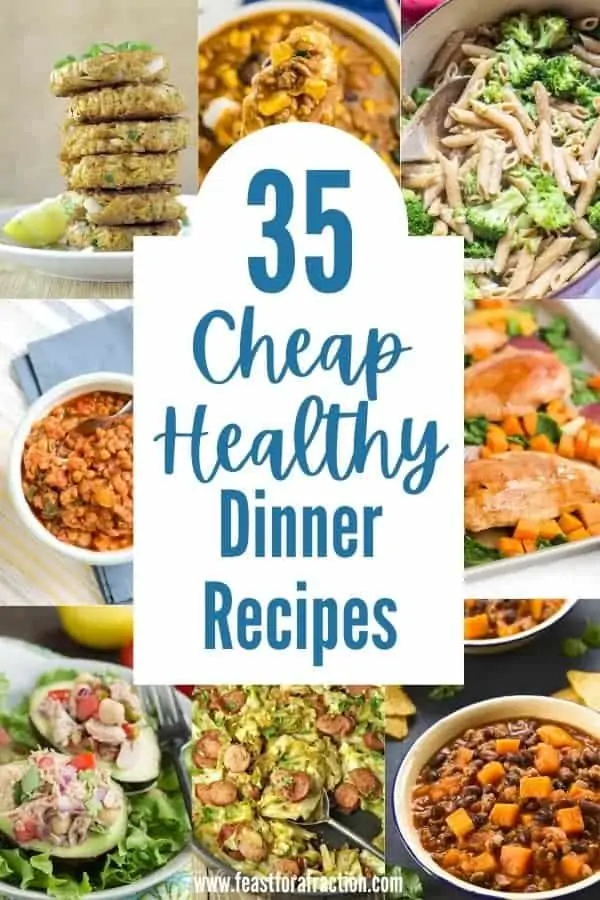 As an Amazon affiliate, I earn from qualifying purchases.
Cheap Sources of Protein
I have a personal goal to not spend more than $2.00 per pound on meat. Obviously, your goal will be different depending on your budget or the grocery prices in your area.
I stick to this budget by buying whole chicken or leg quarters rather than boneless skinless chicken breast or thighs, or by stocking up on meat that has been marked down for quick sale. I also keep an eye on sales as I can sometimes find ground beef for $2.49/lb or pork chops for $1.99/lb.
A bonus tip: Slice chicken breast in half to make cutlets or slices to help it stretch a little further. You don't need a whole chicken breast per person.
An important thing to keep in mind, though, is that you can get protein from other sources such as beans, peanut butter, dairy and legumes. Try doing one meatless dinner per week and you'll see a good bit of savings each month or it will allow you to spend a little more on meat for another meal.
Dried or Canned Beans: Chickpeas, Black Beans, Pinto Beans, White Beans
Legumes: Lentils, Split Peas, Black-Eyed Peas
Grains: Brown Rice, Quinoa, Oats
Dairy: Milk, Cheese, Yogurt, Cottage Cheese
Peanut Butter
Canned Tuna or Salmon
Eggs: by far the most bang for your buck!!
Check out my recipes for Instant Pot Brown Rice and Slow Cooker Black Beans for tips on batch cooking to save money!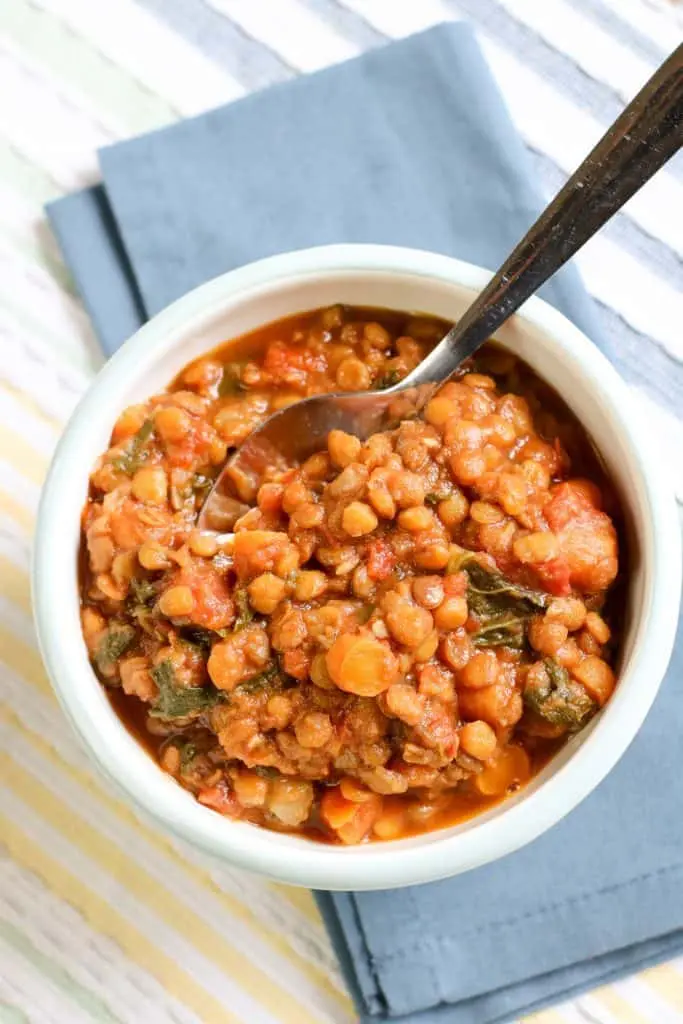 Cheap Sources of Fruits and Vegetables
The idea that you can't afford fruits and vegetables on a budget is a huge misconception. You just need to be mindful of sales and buy when they are in season.
Bananas are a fantastic frugal option pretty much year-round, as well as apples and carrots. This seasonal food guide will let you know when to expect the lowest prices for each fruit and vegetable. Check out farmer's markets in your area as they tend to mark down their prices at the end of the day. If you rely on SNAP or food assistance, ask in your area if they offer matching for fruit and vegetable purchases at stores or farmer's markets.
Frozen vegetables are one of my favorite ways to buy vegetables because they are insanely affordable and you don't have to worry about them going bad before you have a chance to eat them.
Check out your local Dollar Tree for bags of frozen fruit. They have the best prices I've ever seen for fruit that is perfect for smoothies or adding to oatmeal.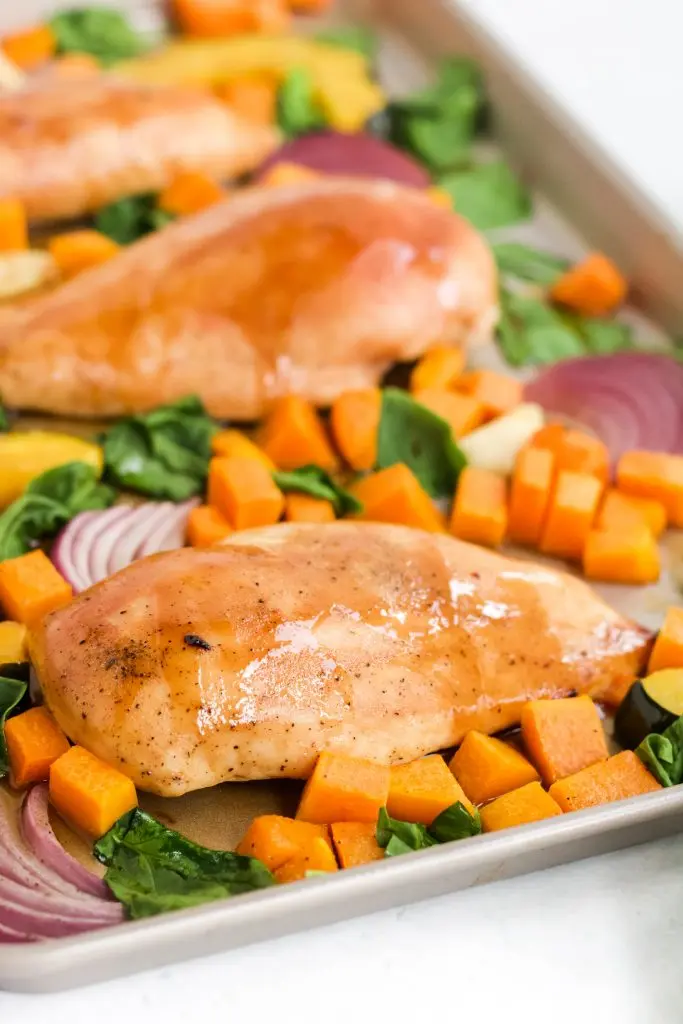 More Cheap Healthy Recipes
Cheap Healthy Dinner Recipes
Cheap Healthy Dinner Recipes
Making healthy food choices doesn't have to be expensive. Check out 35 cheap, healthy (and insanely tasty) dinner recipes that are all less than $1.50 per serving!

By